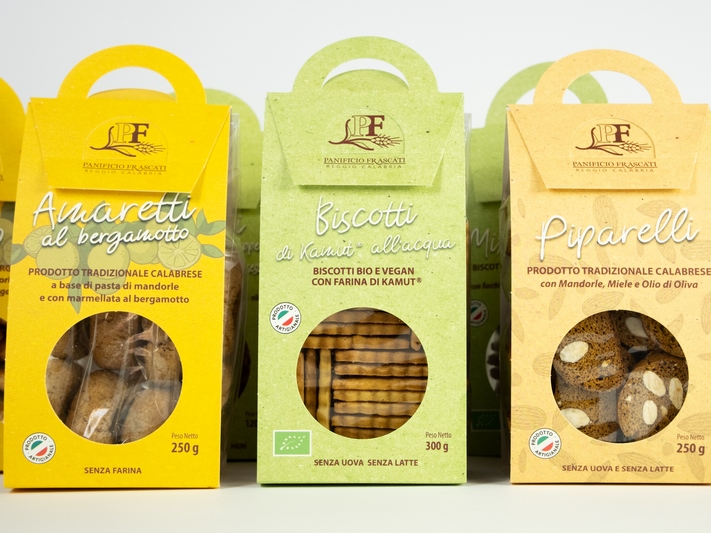 Biscuits and leavened products
We offer a wide range of packaged biscuits and cakes that can be stored for long periods of time: 
organic biscuits
traditional biscuits
special biscuits
leavened products
The pleasure of different types of confectionery: organic, with low glycemic index and traditional, including many VeganOK varieties.





Here you will find biscuits with no added sugar and those with low sugar content, milk-free biscuits and biscuits with naturally gluten free flours.
Here you can find the traditional biscuits, many of which form part of the Prodotti Agroalimentari Tradizionali della Calabria (P.A.T.) [Traditional Food Products of Calabria] products, identified by the Ministry of Agricultural Food and Forestry Policies in accordance with Ministerial Decree no. 350 of 8 September 1999.
With our spelt Panettone and Colomba, the history of traditional confectionery mingles with that of ancient grains. This union gives a special taste and originality to the more classic Christmas and Easter cakes.
Format: 800g
Spelt Panettone with almond glazing
Spelt Panettone with cocoa and chocolate glazing (without raisins and candied fruit)
Bergamot Panettone (without raisins or candied fruit)
Ingredients of the classic Panettone: Wheat flour, spelt flour (23.7%), butter, candied orange peel (orange peel, glucose-fructose syrup, sugar), raisins (raisins, sunflower oil), sugar, egg yolks, almonds (5%), granulated sugar, egg whites, powdered skimmed milk, barley malt extract, natural yeast powder (wheat), brewer's yeast, natural orange flavouring, emulsifiers: mono- and diglycerides of fat acids, salt, flavourings.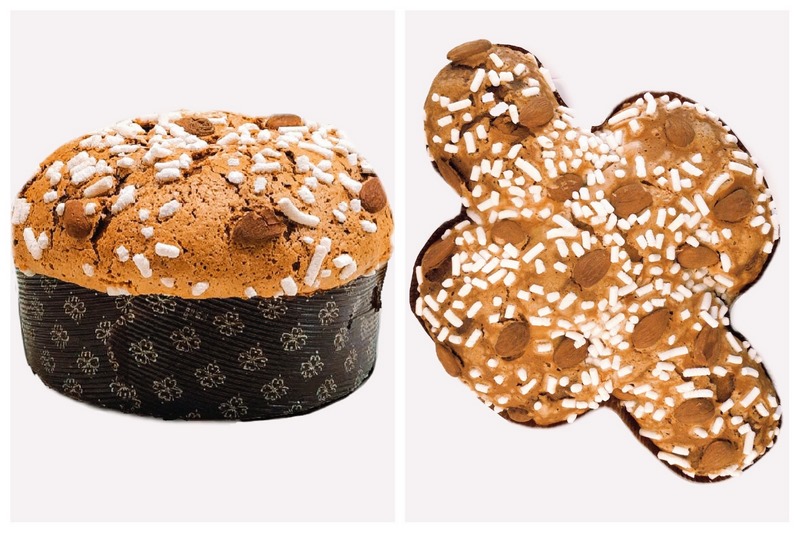 Panificio Frascati offers solutions tailored for every need
We cater to local and national clients that rely on our dependable delivery service. We have forged partnerships with organic and traditional food companies, restaurants, hotels, canteens and schools, farms and wine bars.
International markets
We supply distributors specialized in organic and Vegan foods, products for people with food intolerances and special dietary requirements as well as high quality artisanal products with whom long-term distribution partnerships are forged. We offer personalised promotional services to jointly develop sales on international markets.
We will try to answer the questions that our customers often ask us. Please don't hesitate to contact us if you have any other questions.
Yes, but only the packaged products and breadsticks.
You can find the fresh bread and the fresh and savoury confectionery only at our shop in Reggio Calabria.
We supply corner shops, supermarkets and stores.  But also restaurants and B&Bs that want to offer their guests a healthy, high quality breakfast. Ask for our catalogue and contact us for the special price list for retailers.
We are stone's throw from the old town centre of Reggio Calabria. In Via De Nava. Look us up in Google Maps Google Maps.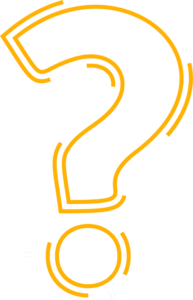 Do you want to order our baked products? Ask for the full catalogue of our specialities.
Ask for a supply of our products to sell in you shop. We deliver throughout Italy.