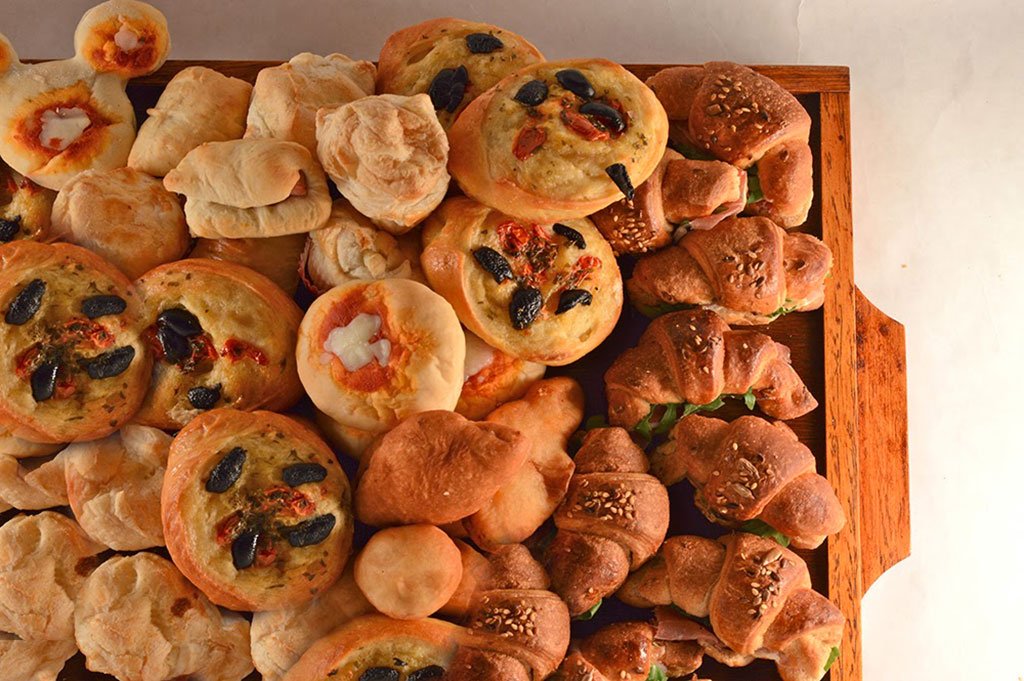 For a buffet, aperitif or your children's birthday party, you can choose from our original, high quality, fresh products.
We will try to answer the questions that our customers often ask us. Please don't hesitate to contact us if you have any other questions.
Yes, but only the packaged products and breadsticks.
You can find the fresh bread and the fresh and savoury confectionery only at our shop in Reggio Calabria.
We supply corner shops, supermarkets and stores. But also restaurants and B&Bs that want to offer their guests a healthy, high quality breakfast. Ask for our catalogue and contact us for the special price list for retailers.
We are stone's throw from the old town centre of Reggio Calabria. In Via De Nava. Look us up in Google Maps.