Our family has based its activities on concrete values:
Experience
Panificio Frascati was founded in 1950 thanks to the passion and expertise of Vincenzo Frascati. The wealth of his experience has been carried on by his son Paolo since 1987. Today, Paolo's wife, Liliana, and his daughter, Floriana, also work for the bakery.
Research
Over the years, Paolo has upheld the traditions while also experimenting and innovating to guarantee high quality products.
Commitment
Artisan at heart, attentive to yesteryear's traditions and flavours, he has embraced the rediscovery of ancient grains grown organically, selecting the best local raw materials.
Trust
Paolo and his team have maintained the trust and appreciation of his clients over the years.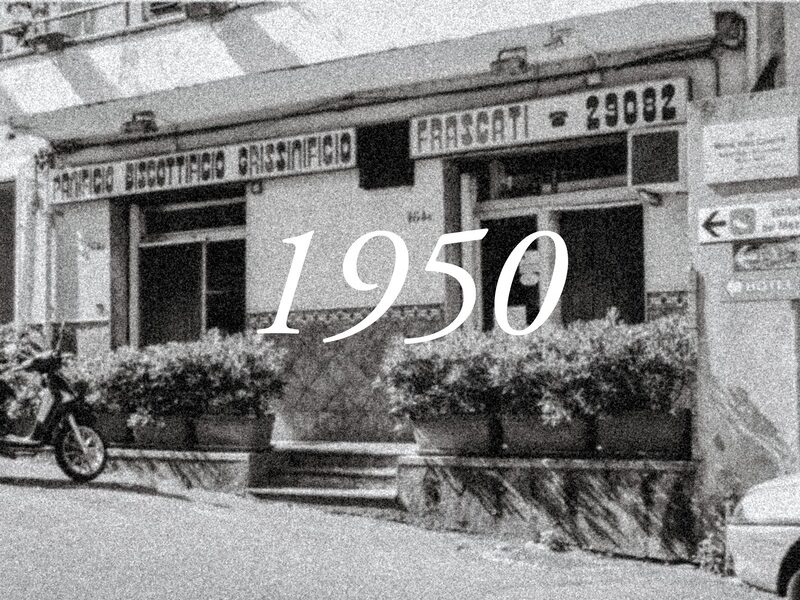 1950
---
Two brothers-in-law open the bakery in Via Cardinale Portanova in the years immediately following the Second World War.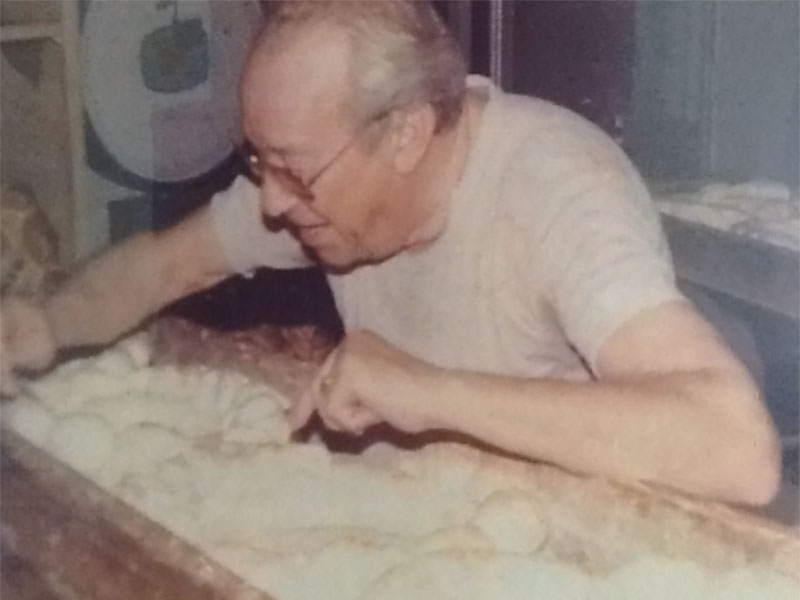 1950-1987
---
Vincenzo Frascati, expert baker, makes crispy and fragrant bread and delicious brioches along with his workers, and becomes the supplier of companies and shops throughout the city.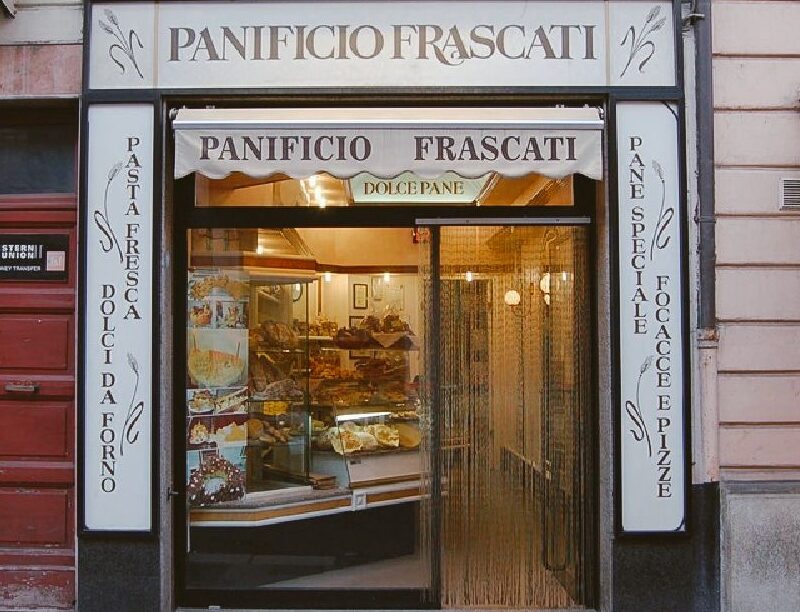 1987
---
His son Paolo joins the company and takes over, transforming it into a sole proprietorship. Paolo takes over a second bakery in the central Via De Nava in Reggio Calabria, and calls it the "Boutique del Pane".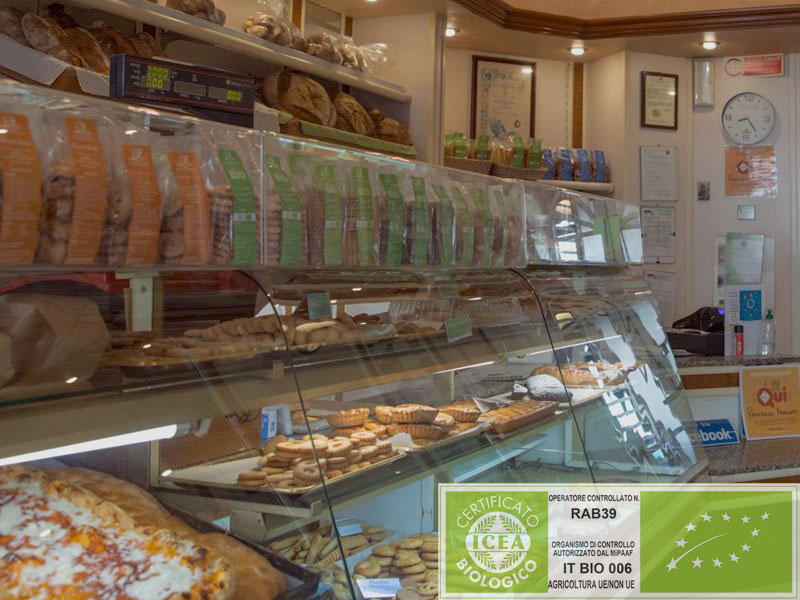 2010
---
In 2010 Panificio Frascati becomes the leading producer of organic bread in Reggio Calabria and in 2015 it obtains BIO certification from the Institute of Environmental and Ethical Certification (ICEA)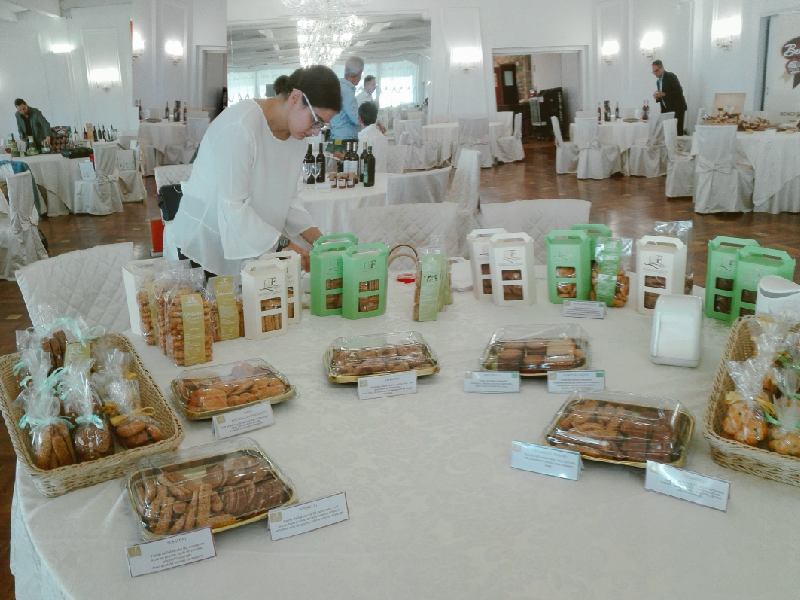 2015
---
The company forges trade relations with distributors on international markets.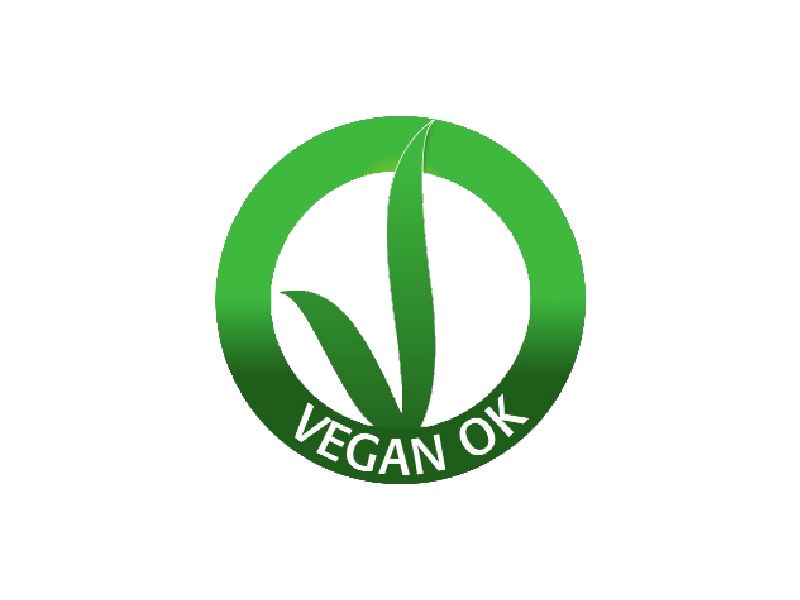 2017
---
Production focuses on special lines based on careful study of the now rampant food intolerances and dietary sensitivities. The company is authorized to use the VeganOK logo.
Careful selection of the raw materials for all the production lines enables us to make bread and baked goods that meet the criteria of a healthy diet, protecting health and guaranteeing genuine taste.
For the same reasons, we do not use improvement agents, preservatives, dyes, additives and flavourings.
Production is improved every day with baked products suitable for food intolerances, healthy, hypoglycemia and vegan diets.
Our philosophy is based on four key concepts:
good, genuine, healthy and sustainable
that translate into the following concrete actions:
selection, analysis and traceability of the raw materials. We choose flours from certified mills and well-established and reliable suppliers of extra virgin olive oil and vegetable fats, organic or free-range eggs, sugars, honey and jams, natural flavours extracted from our local citrus fruits.
The use of traditional methods (pre-ferments, mother yeast, batching and temperatures), correct proofing times and baking.
Special attention is paid to dietary sensitivities and intolerances, gained by interpreting our customers' needs.
Use of more sustainable packaging, designed for easy recycling and to simplify the logistics.
Voluntary Bio and VeganOK certifications to better guarantee the key concepts of our philosophy.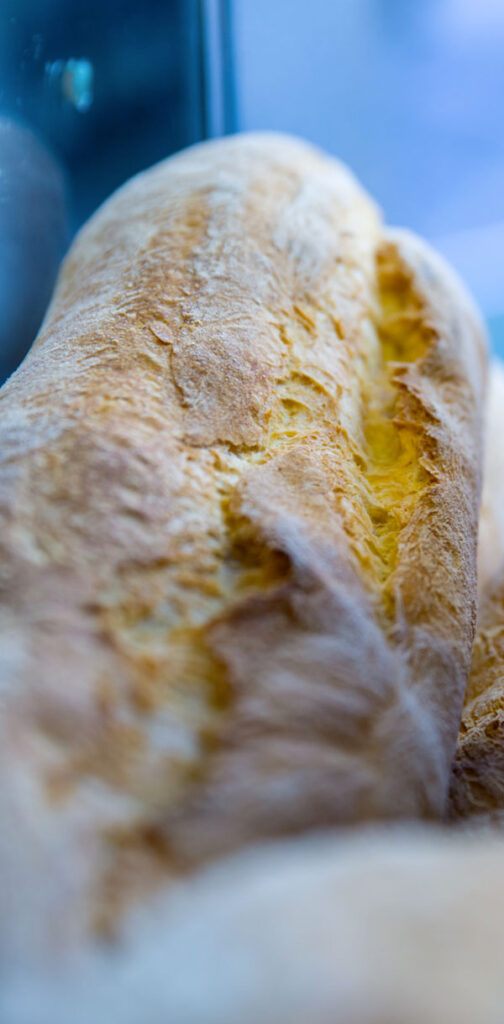 In September 2015, we obtained Bio Certification from the Institute of Environmental and Ethical Certification (ICEA). Indeed, besides traditional, rustic, regional and festive breads, we are committed to making bread and baked products using organic flours, preferring ancient stone-ground grains and mother yeast.
Today, the following products are certified:
"Cappelli" bread
Kamut® bread
Timilia bread
Maiorca bread
Spelt and kamut bread
Mix Cereali wholegrain and vegan biscuits
Kamut® vegan water biscuits
Traditional Kamut® bergamot Nodini biscuits
Kamut® Ciambelline shortbread biscuits
Novarini del Senatore biscuits with no added fats
Organic breadsticks with Cappelli flour
Organic breadsticks with linseed and sunflower seeds
Organic chocolate breadsticks
Organic spelt breadsticks
Organic spelt breadsticks linseed and sunflower seeds
Timilia wholegrain organic breadsticks

In 2017 we accredited the company with the VeganOK logo for products made specially for vegans and that bear the characteristic stamp on the packaging.
List of vegan products in the organic production:
CAPPELLI ORGANIC BREAD, KAMUT ORGANIC BREAD, TIMILIA ORGANIC BREAD, MAIORCA ORGANIC BREAD, SPELT AND KAMUT ORGANIC BREAD
MIX CEREALI ORGANIC BISCUITS, KAMUT® ORGANIC WATER BISCUITS
PLAIN AND SEEDED ORGANIC BREADSTICKS
List of vegan products in the traditional production line:
KRUMIRI with no added sugar. KRUMIRI with low sugar content, chocolate chips, with extra virgin olive oil and cocoa butter
Water Ciambelline with extra virgin olive oil and cocoa butter
Riso & Mais (Rice & Corn) biscuits with extra virgin olive oil and cocoa butter
Wine sticks, biscuits with high oleic sunflower oil
Vegan Stomatico, traditional cake with high oleic sunflower oil
All types of bread, except butter and milk enriched bread
Olive oil breadsticks
Olive oil breadsticks with sesame seeds
Olive oil breadsticks with linseed, sunflower and sesame seeds
Vegan focaccia (potatoes/olives/cherry tomatoes)
Vegan piadina
Vegan brioche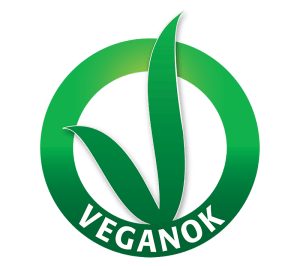 For the ORGANIC products, we use exclusively flours from ancient grains that offer many nutritional advantages including those of not having been subject to alteration, of being less refined and more digestible, of preventing the development of intolerances and of having better properties for organic farming.
I grani antichi utilizzati sono:
KAMUT
The KAMUT® branded Khorasan grain is an ancient grain grown at certified organic farms located mainly in North America.
CAPPELLI
The Senatore Cappelli durum wheat grown exclusively at certified Italian organic farms has excellent nutritional qualities and a high protein value. This grain has been studied recently because it is believed that it is able to combat intolerances and disorders of various types caused by the consumption of common wheat.
TIMILIA
The Timilia wholegrain flour, from an ancient Sicilian grain, contains many trace elements of wheat and bran germ and has a high protein value and low gluten index. It is a flour with a medium strength index/W index (W180), 10% gluten content and a protein value of 14%.
MAIORCA
From soft Triticum Vulgari grain grown at organic farms in the Aspromonte plain and once commonly used in southern Italy, the Maiorca flour is rich in fibres, vitamins, fat acids, protein and mineral salts.
SPELT
Ancestor of soft, stone-ground grain, it has a high nutritional value, is rich in protein (approx. 14%), vitamins A, B, C, E, mineral salts, calcium, potassium, magnesium, phosphor, polyunsaturated fats, iron, manganese and indissoluble fibres that favour regular bowel function.
For the traditional production lines, the following flours are used:
WHOLE WHEAT FLOUR
"0" type flour, with reduced glycemic impact and organoleptic aspect and properties of a traditional white flour, is a source of bioavailable soluble fibre and does not have the wood fraction of the bran that in many cases causes colon irritation. It does not raise glycemic levels in the blood and keeps them under control compared to equivalent flours; it is ideal for diabetics, athletes and lovers of a correct and healthy diet.
SEGALE
This has a high fibre content and provides substances such as phosphor, calcium, vitamins B and E and mineral salts. It contains lysine (essential amino acid assimilable only through food).
The city of Reggio Calabria is lucky...
The city of Reggio Calabria is lucky to have a nutritional reference point in Panificio Frascati. Because, besides the care and attention to quality and the biological and metabolic coherence of the raw materials used, there is also passion and know-how with the continuous introduction of new products for diverse dietary needs. One of my areas of expertise is nutrition. I am and will always be a regular customer.
Giovanna Fontanelli
Integralbianco Flour
I am always the first to buy the bakery's new products. I am enthusiastic about the pizzas I make at home with Integralbianco flour!
Sig.ra Anna Libassi
Customer in Reggio Calabria
Without doubt the best bakery in Reggio, with unique delicacies and really exceptional bread. Confectionery for all tastes, also with sugar-free products.
Miko M.
Food intolerances
What makes the day better than the fragrance of freshly baked bread and confectionery? Knowing that these products are healthy and organic, made with care, know-how and using products controlled from origin to sale. This is what Panificio Frascati offers: good, genuine products, paying attention to flavours and intolerances. My intolerance meant that it had become really difficult for me to find or prepare the right foods, but at Panificio Frascati, besides the friendliness and politeness of the staff, I have found a wide range of sweet and savoury products made from alternative flours such as kamut, spelt, buckwheat etc.
Maria Lucia Tone
Pleasant, clean and tidy shop.
Client from Turin. Excellent quality. Excellent service. For all tastes, all types of food intolerances, all preferences... I think it can fulfil any request. Well done.
Simona D.
We will try to answer the questions that our customers often ask us. Please don't hesitate to contact us if you have any other questions.
Yes, but only the packaged products and breadsticks.
You can find the fresh bread and the fresh and savoury confectionery only at our shop in Reggio Calabria.
We supply corner shops, supermarkets and stores. But also restaurants and B&Bs that want to offer their guests a healthy, high quality breakfast. Ask for our catalogue and contact us for the special price list for retailers.
We are stone's throw from the old town centre of Reggio Calabria. In Via De Nava. Look us up in Google Maps.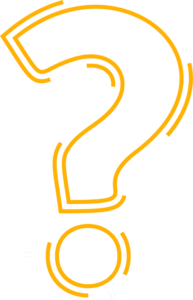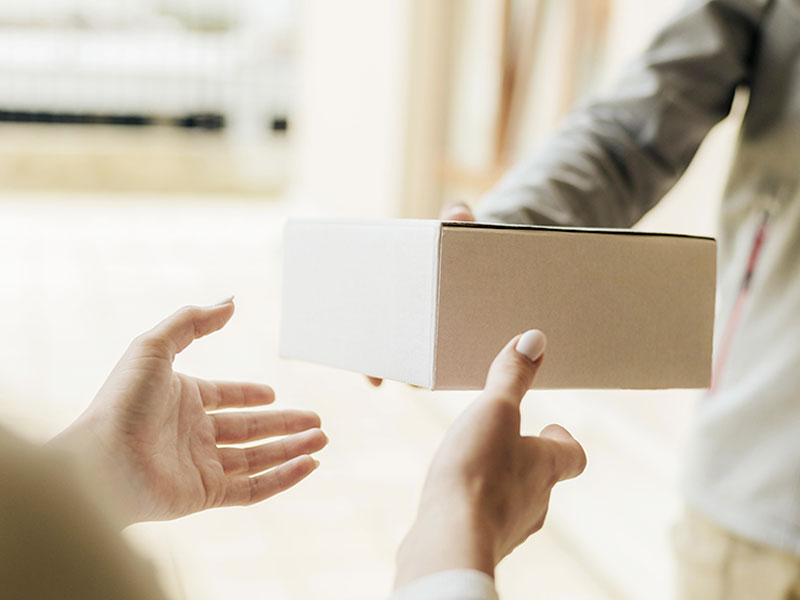 Panificio Frascati offers solutions tailored for every need
We cater to local and national clients that rely on our dependable delivery service. We have forged partnerships with organic and traditional food companies, restaurants, hotels, canteens and schools, farms and wine bars.
International markets
We supply distributors specialized in organic and Vegan foods, products for people with food intolerances and special dietary requirements as well as high quality artisanal products with whom long-term distribution partnerships are forged.
We offer personalised promotional services to jointly develop sales on international markets.
Do you want to order our baked products? Ask for the full catalogue of our specialities.
Ask for a supply of our products to sell in you shop. We deliver throughout Italy.